Fanuc Robot HMI Teach pendant function option
---
Fanuc robot screeens can be fully customizable since the function itself is just standard HTML programming. Much of the same code may be used and formated on a computer with standard programs. However the program must be able to use active X controls that are available to be downloaded through fanucs website.
HMI controls and images that are currently available through the robot teach pendant.
This image below shows what each of the descriptions are for the labeling that fanuc uses in the teach pendant. Such as toggle lamp, fast label ect.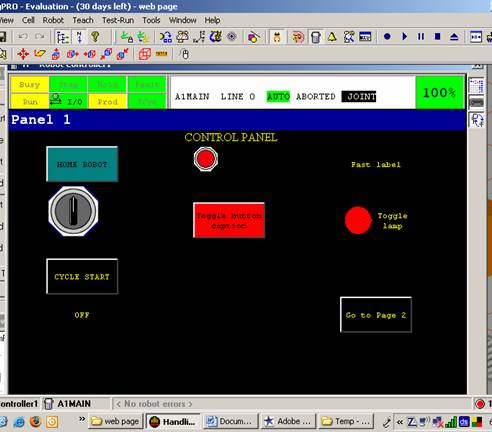 Below is an example of being able to load images onto the teach pendant.
The image to the right also shows the capability for the operator to enter a part number. This number is loaded into a register and is read in the robot program. Minimum and maximum value settings may also be set.